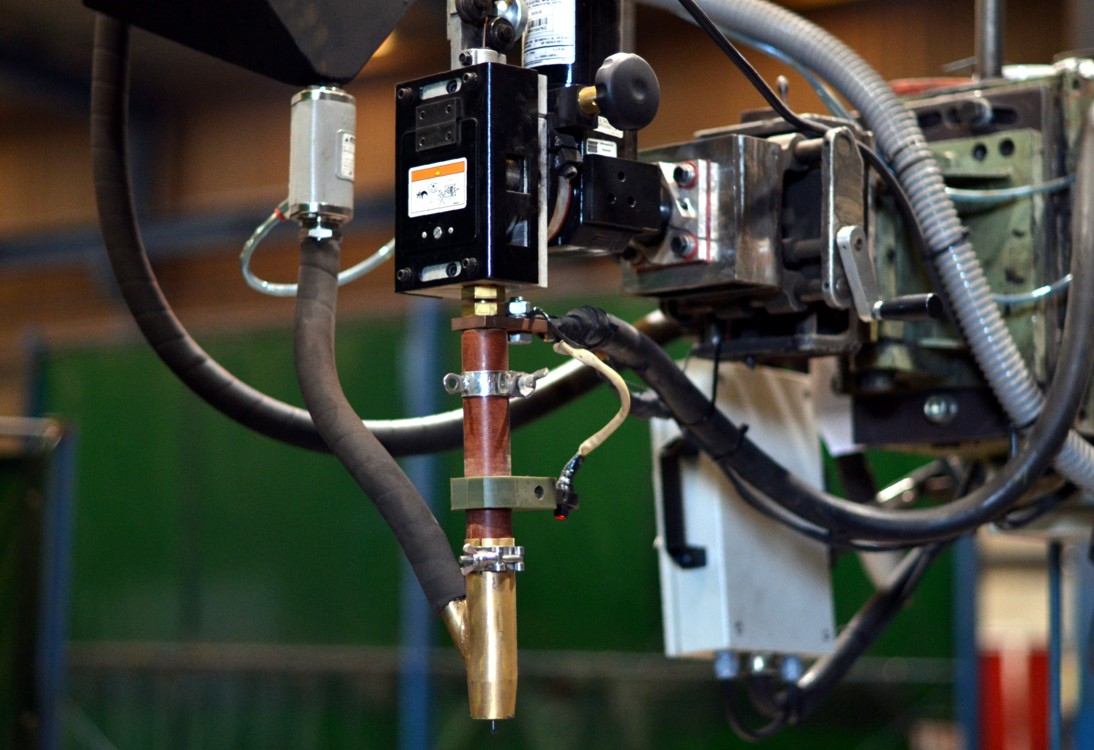 Submerged arc welding is a welding process with an electric arc where you do not see the welding arc burning between the endless electrode and the work piece. The electric arc and fusion pool are covered with granulated powder. The slag formed by the powder serves to protect the weld area from the influence of the atmosphere.
Main Advantages:
This process allows for deposits with properties comparable, or superior, to those of the base metal
100% performance
100% radiographic welds
Homogeneous welds
Welds with a good appearance and uniform penetration
No special protection required
Applications:
Automatic Submerged Arc Welding systems allow the highest metal deposit speeds among the systems used in the industry, for production of medium and high thickness (from 5 mm approx.) parts that can be positioned for welding flat or horizontal: structural beams and sections, fluid tanks, gas cylinders, machine bases, ship manufacture, etc. It can be also applied with great advantages for axle filling, train wheels and idlers.
Definition of our machine:
Large SAW column for welding semi-heavy metal fabrication parts (beams, tanks, ferrules …)
Main features
Height vertical column – 8 m
Horizontal reach – 5.5 m
Voltage – 1000 V
Intensity – 1000 amps
Work progress in horizontal column
Motorized column can be moved around our facilities